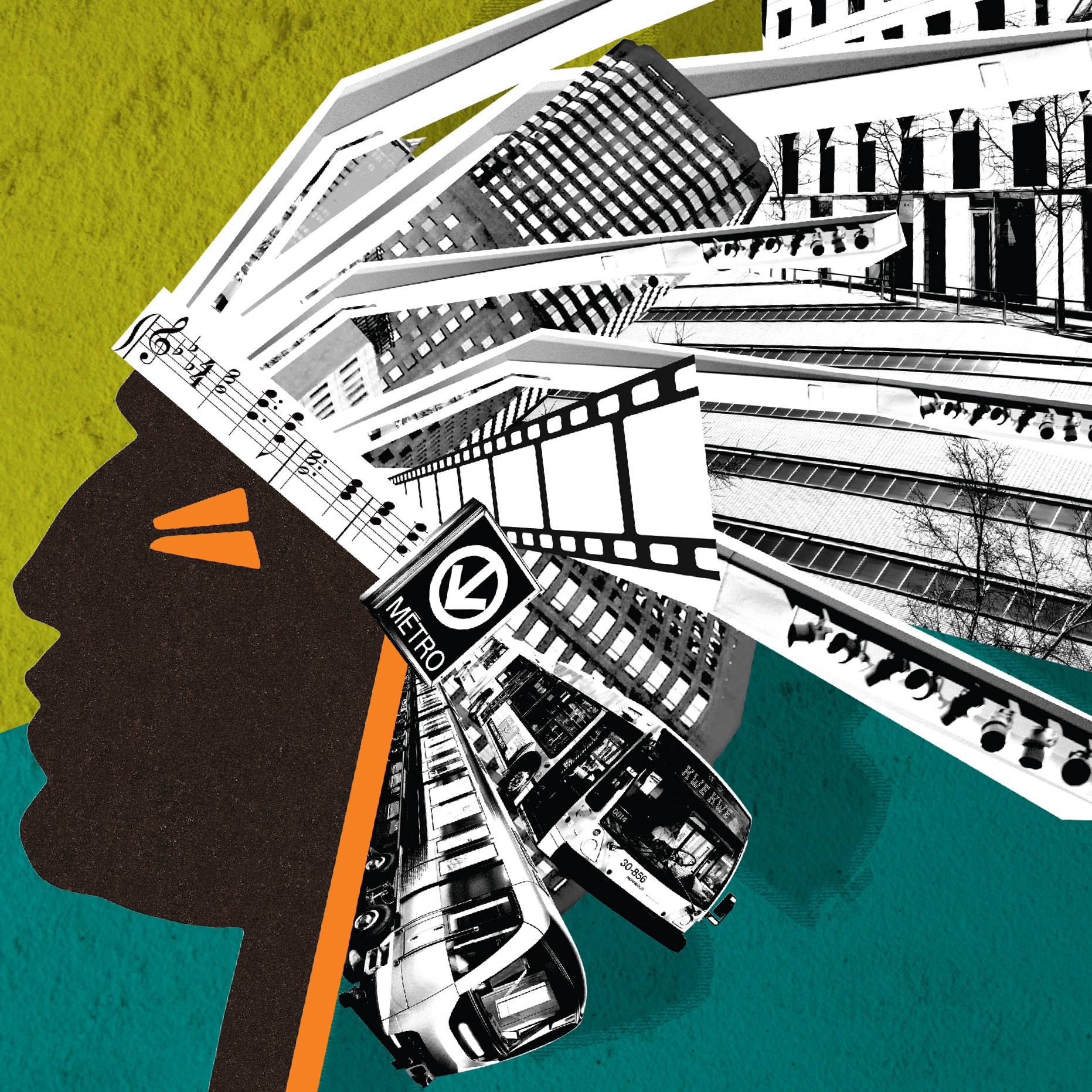 Un podcast avec André Dudemaine, Alexandre Nequado en vadrouille sur les territoires culturels de l'autochtonie, accompagnés d'occasionnels invités. Joignez-vous à nous pour partager une expérience agréable et joyeuse alors que la conversation roule sur les langues, le cinéma, la littérature, la cuisine, les arts et bien plus encore! Notre mission consiste à explorer ensemble l'étendue des pratiques culturelles des premiers peuples. Clavardage ouvert à tous vents, Terres en vues sur l'autoroute des cultures autochtones. En direct tous les mercredis midi sur notre page Facebook.
Episodes
Wednesday Nov 30, 2022
Wednesday Nov 30, 2022
A podcast hosted by André Dudemaine and Alexandre Nequado, with occasional guest speakers. Wondering around the cultural territories of the autochthony. Join us for a smooth and joyful experience as we delve deep into conversations about languages, cinema, literature, cooking, arts, and so much more! Our mission is geared towards exploring together the extent of the First Peoples' cultural practices. Chat open to all four directions, Land InSights on the highway to native cultures.
Live every Wednesday at noon on our Facebook page.
This week we welcome David Hernández Palmar
David Hernández Palmar | Wayuu, IIPUANA Clan, Venezuela | is a filmmaker, independent curator and film programmer with recognized experience in the Latin American region. He is also a photographer, journalist, researcher and producer of several audiovisual works that have portrayed the Wayuu world. He has co-directed films such as: "Owners of The Water", "Wounmainkat". With the short film "The Foreign Body", World Premiere in competition at the Toronto International Film Festival TIFF and Winner of the First Prize at FICMAYAB (13th International Festival of Film and Communication of Indigenous Peoples), he began his career as a Film Producer. He is currently the executive producer of the Ecuadorian feature film "Semillas de Lucha" by Kvrvf Nawel | Mapuche, Argentina, that was premiered at The International Film Festival of Cartagena de Indias – FICCI60; producer of "A son", a first feature film project in development by Venezuelan filmmaker Héctor Silva Núñez; producer of "The Dusk of the Amazon" a documentary feature in production by Alvaro Sarmiento and Diego Sarmiento | Quechua, Perú); producer of "Suggunya 1698. The key to Darién", a documentary feature film project in development by Olowaili Green | Guna Dule, Colombia and David Sierra; co – director with Marbel Vanegas | Wayuu Jusayu, Colombia, of "Searching for the marks of the Asho´ojushi", a documentary feature film project in development.
Other positions David holds: Curator of Latin American and Caribbean Film specializing in Indigenous Film / Member of the Wayuu People Communications Network / Director of the Indigenous Audiovisual Foundation Wayaakua / Curator and Programmer of the Wayuu Film and Video Showcase / Curator and Programmer of the International Indigenous Film Showcase of Venezuela MICIV / Political Advisor for Latin American Coordinator of Cinema and Communication of Indigenous Peoples CLACPI / Guest Curator for Daupará – Indigenous Film and Video Showcase in Colombia / Former Advisor for special selection NATIVe of the Berlinale International Film Festival / Member of The Indigenous Media and Communication Caucus / Member of 
#ImaginacciónIndígena
 / Member of the Programmers of Color Collective POC