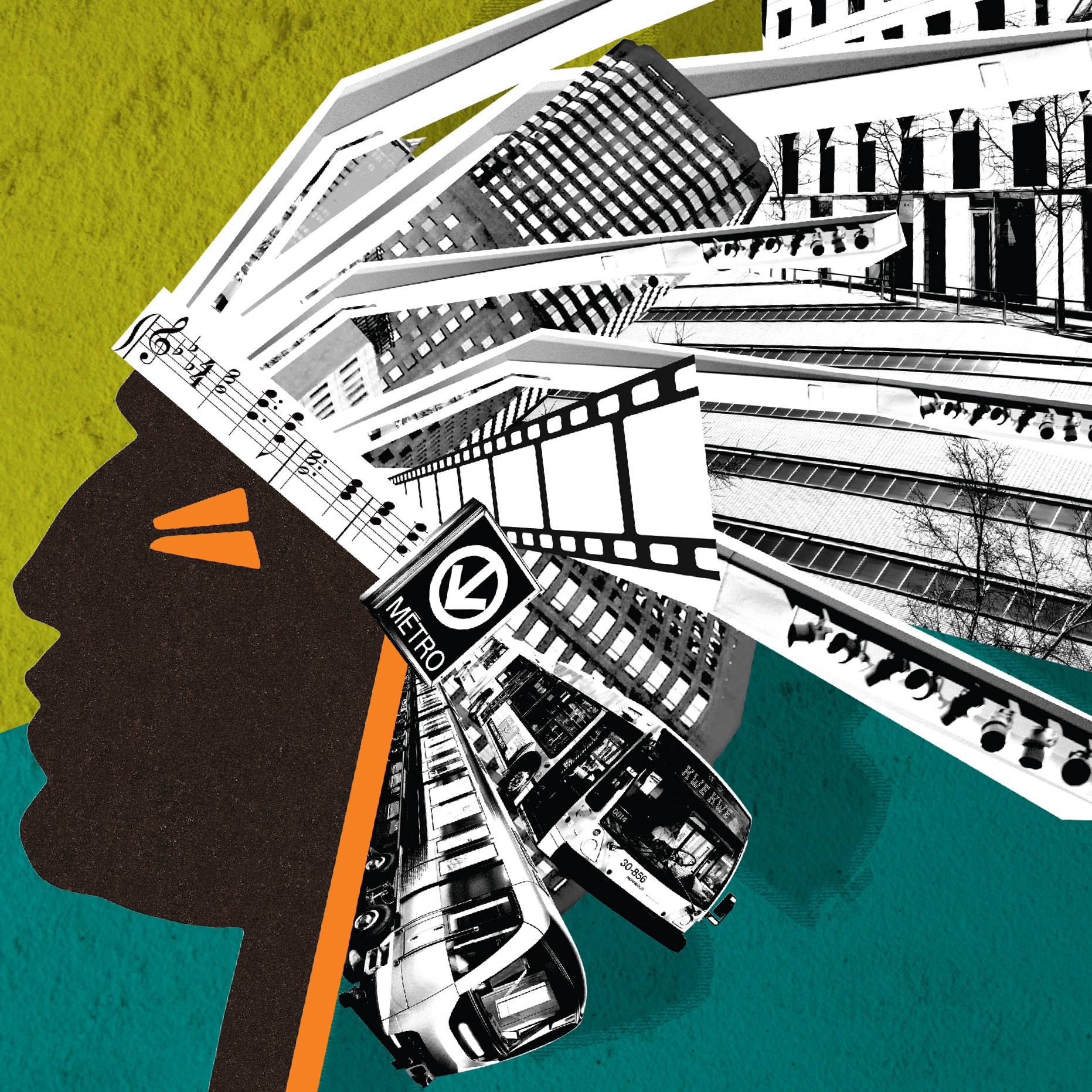 Un podcast avec André Dudemaine, Alexandre Nequado en vadrouille sur les territoires culturels de l'autochtonie, accompagnés d'occasionnels invités. Joignez-vous à nous pour partager une expérience agréable et joyeuse alors que la conversation roule sur les langues, le cinéma, la littérature, la cuisine, les arts et bien plus encore! Notre mission consiste à explorer ensemble l'étendue des pratiques culturelles des premiers peuples. Clavardage ouvert à tous vents, Terres en vues sur l'autoroute des cultures autochtones. En direct tous les mercredis midi sur notre page Facebook.
Episodes
Thursday Aug 04, 2022
Thursday Aug 04, 2022
Today we welcome Corey Thomas from Backwater Township.
Backwater Township is a project based out of Montreal, QC that began in 2018 with a vision of challenging a musical genre marred by intellectual elitism and gatekeeping. Backwater Township isn't a band, it's a collective of misfits and outliers pushing their way into the jazz music scene. Founded by Corey Thomas (bass, composer) in 2018, it began as a means of performing original compositions as well as creating arrangements of former Indigenous jazz musicians' music to preserve and give proper representation to the works that had inspired him throughout his personal music journey. Backwater Township recorded their first self-titled EP in 2018 and are preparing their new album – simply titled Backwater Township II – for a July 2022 release date. The group has performed many festivals, including Festival Présence Autochtone (2019, 2020), Festival International de Jazz de Montréal (2019), and Sunset on Somerled (2019). Backwater Township's music and presence resulted in band leader Thomas' nomination for the Oliver Jones Award in 2019. In addition to working on their follow-up album, they continue to play music to vibrant, lively crowds while honing their skills to deliver not only great music but a memorable experience.